Passersby puzzled by scene of road crash
17 July 2017
---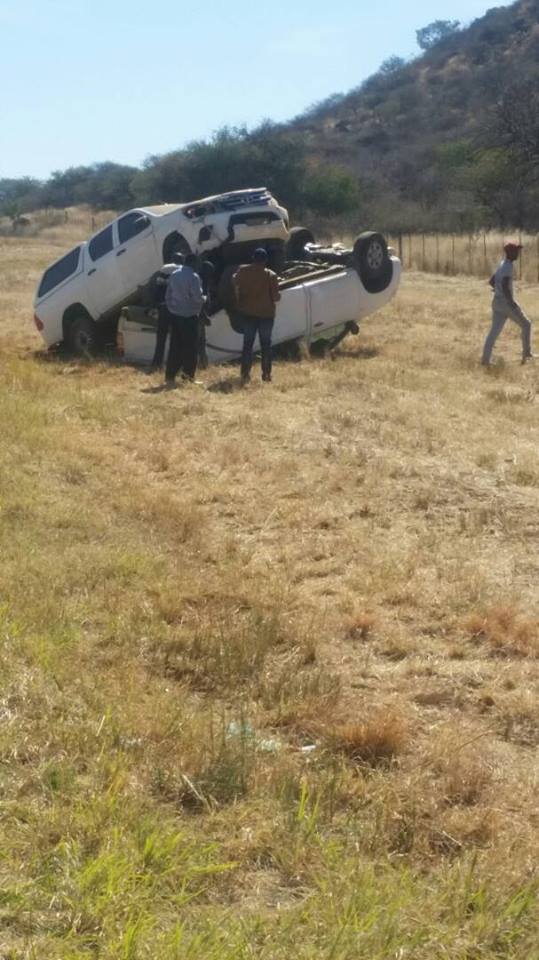 A bizarre motor vehicle accident on the road between Otjiwarongo and Okahandja surprised many passersby on Sunday.
The accident occurred in the vicinity of the Okakarara turn-off approximately 30 kilometres outside Otjiwarongo.
On the accident scene, the wreckage of two double cab bakkies were entangled next to the road. One vehicle was lying on its roof while the other was half on top of the first.
According to Chief Inspector Kauna Shikwambi of the Police Public Relations Division one of the vehicles was towing the other.
"The driver in front lost control of his vehicle. It left the road and rolled over pulling the second vehicle along creating the bizarre scene. No serious injuries or fatalities with regards to the incident were reported."
[Informante]