Car rear-ends truck leaving three injured, Benoni
17 July 2017
---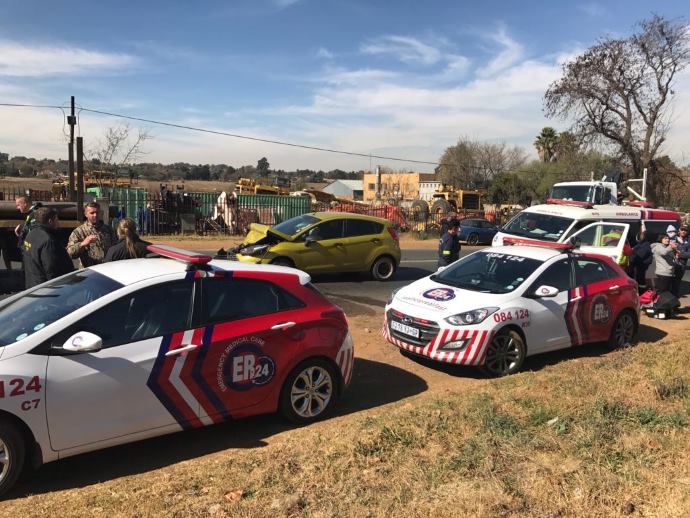 Three people were left injured this morning when a light motor vehicle rear-ended a truck on Pretoria Road in Benoni, Johannesburg.
At approximately 11h00, ER24 paramedics arrived on the scene and found both the truck and the light motor vehicle in the right-hand lane of the road. The occupants had already climbed out of the vehicle and were found seated next to their vehicle.
Paramedics assessed the patients and found that a man, woman, and 6-month0old baby had sustained only minor injuries.
The patients were treated for their injuries and were thereafter transported to a nearby hospital for further treatment.
The driver of the truck was assessed and found to have escaped injury.
Local authorities were on the scene for further investigations.